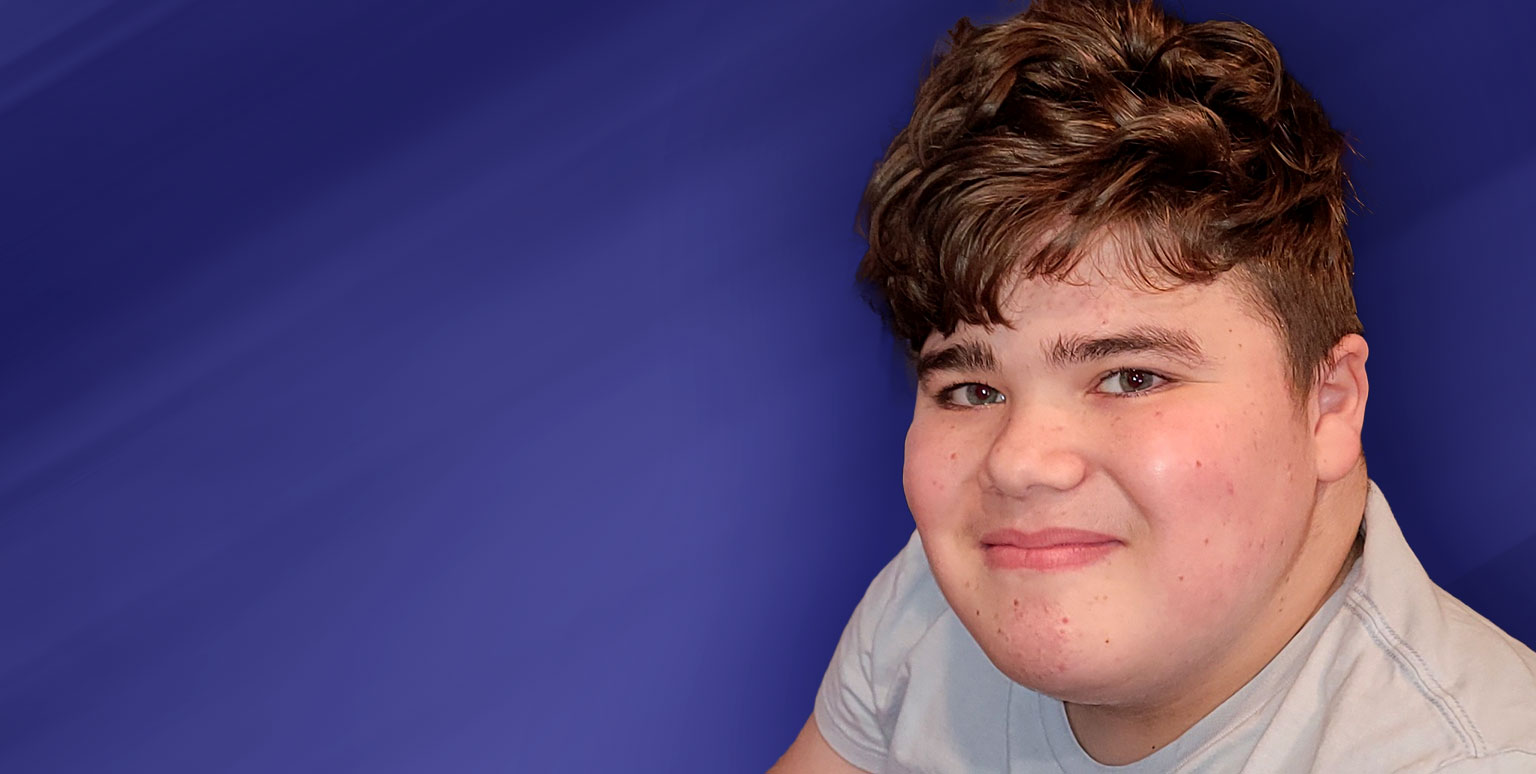 "The face of one young
man with a disease
that affects so many"
Help our fight against
Duchenne Muscular Dystrophy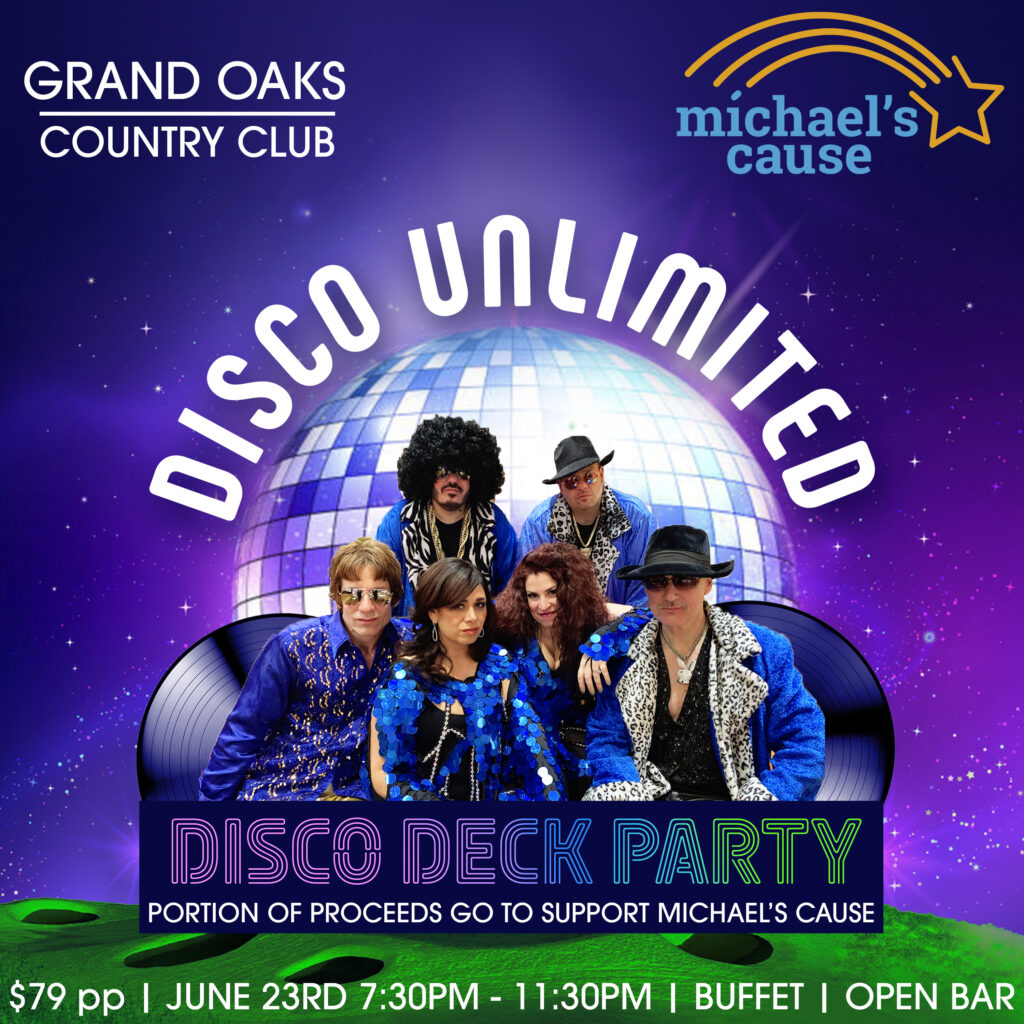 Disco Deck Party For Michael's Cause
Get ready to boogie all night long at the Grand Oaks Country Club Disco Deck Party featuring the sensational Disco Unlimited! Join us as we groove to the beat, feel the rhythm, and transport ourselves back to the disco era. Enjoy a delicious buffet, an open bar, and dance under dazzling lights while supporting Michael's Cause. A portion of the proceeds will go towards raising awareness and supporting individuals affected by Duchenne Muscular Dystrophy. Don't miss out on this unforgettable night of funky tunes, good vibes, and making a difference. Grab your dancing shoes and join us for a disco extravaganza that's sure to be a blast!
---
About Michael
Michael Capolongo is a 16-year-old junior in high school on Staten Island, NY. Michael has a magnetic personality. Michael was diagnosed with Duchenne in November 2010 and has endured more in the past 11 years than many have in a lifetime.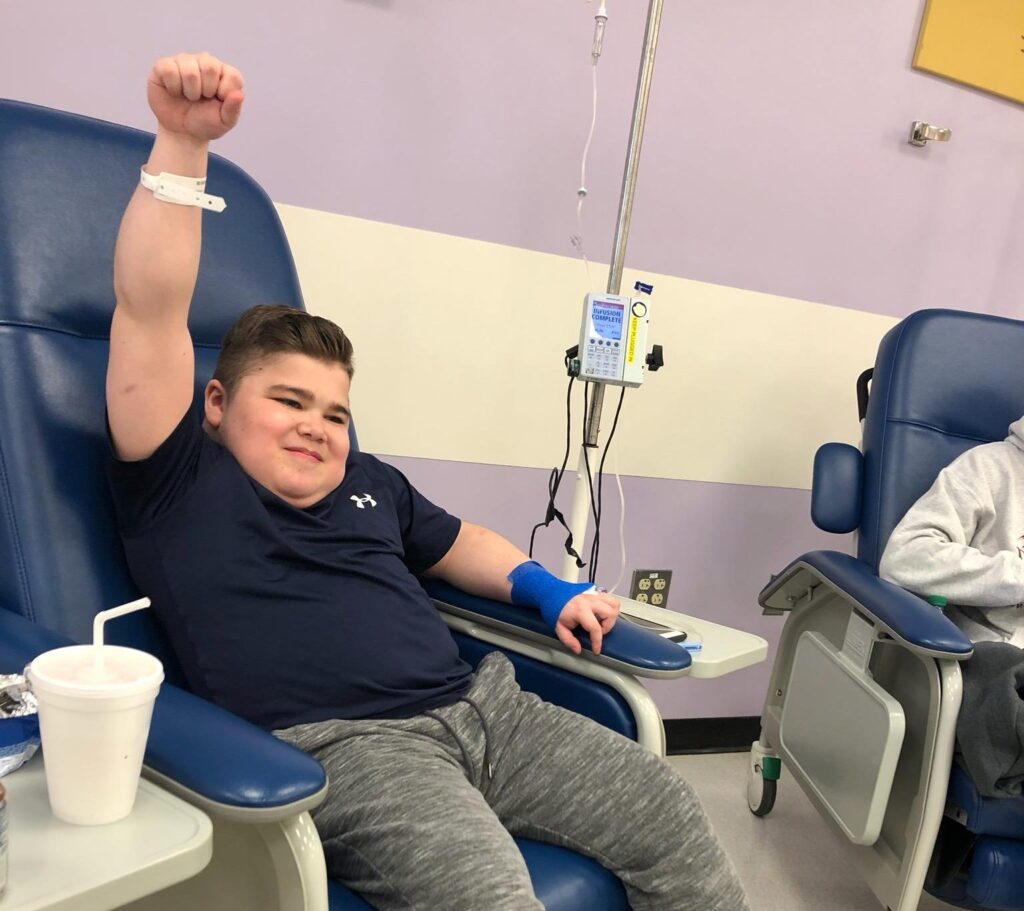 About DMD
Duchenne Muscular Dystrophy (DMD) is a genetic disorder that involves rapidly worsening muscle weakness. It is a recessive x-linked (passes mother to son) form of muscular dystrophy. It results in muscle degeneration, difficulty walking, breathing, and ultimately death. 1 in 3,500 boys is affected worldwide.
Michael's Cause Helps The Community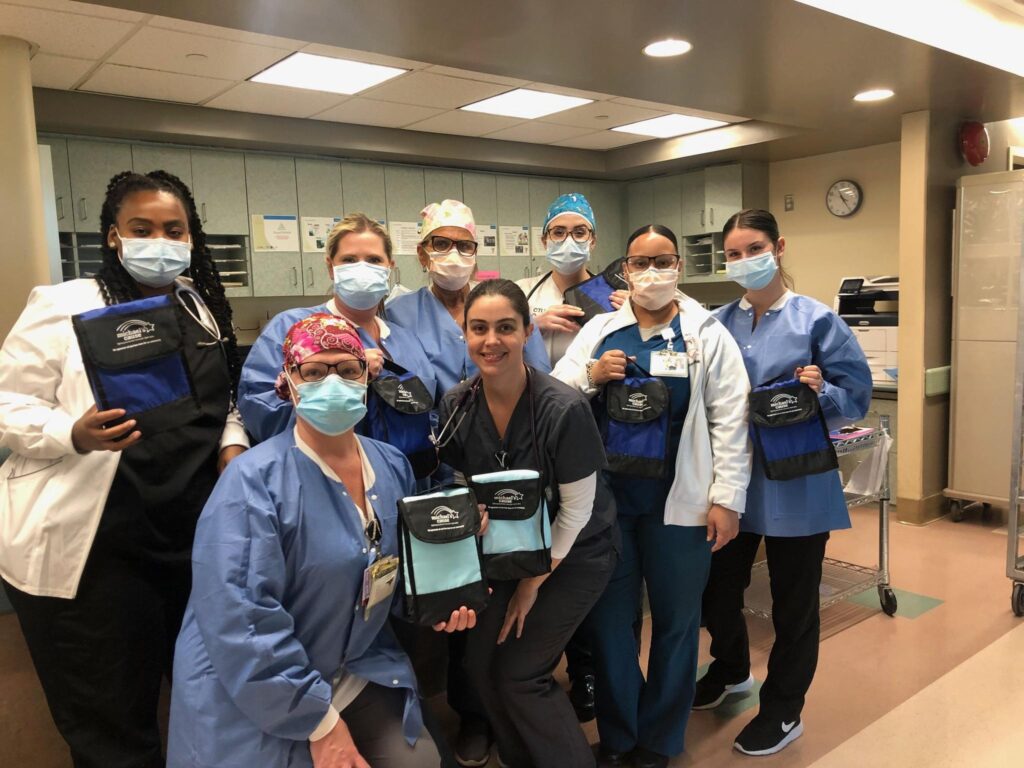 Michael's Cause distributed Lunch tote snack bags to Staten Island University Hospital North and South nursing staff as a thanks for all of the hard work in treating and caring for so many Covid patients over the past several months.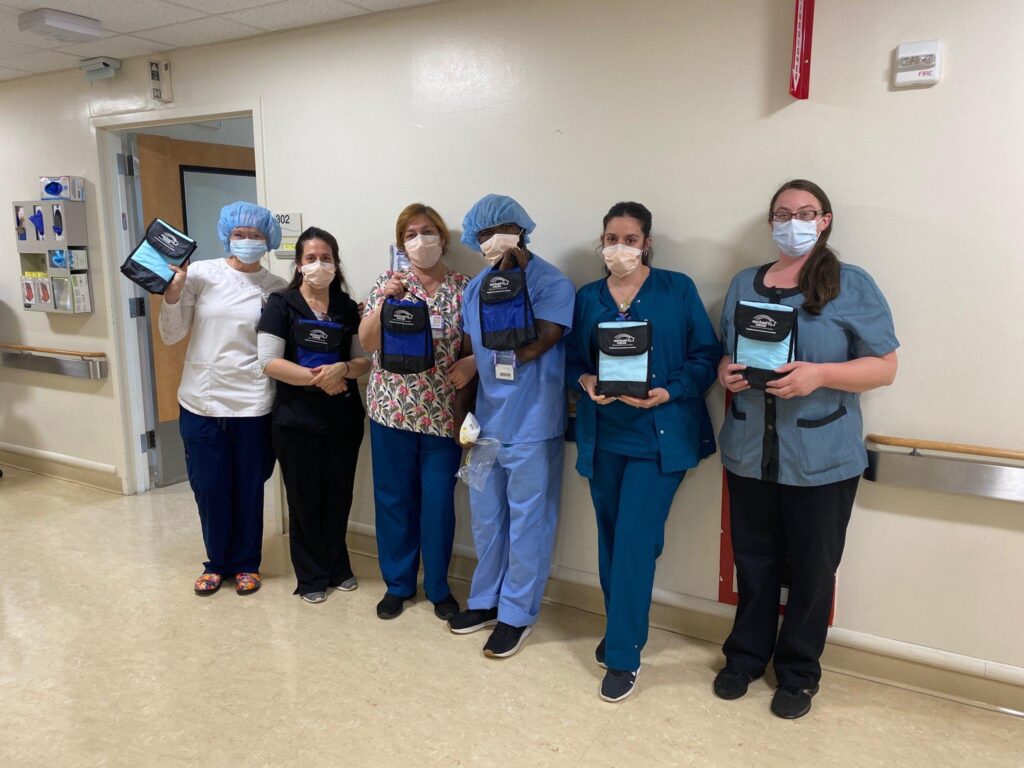 ---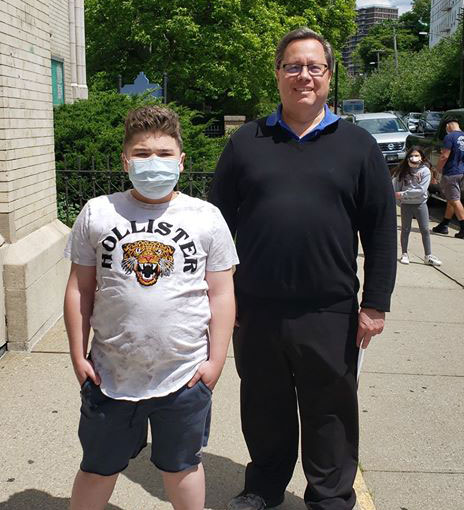 Michael's Cause was proud to contribute to St. Peter and Paul and Assumption Food Pantry yesterday with the donation of food that was collected from the supporters of Michael's Cause as well as the Monsignor Farrell Football team. In addition because of funds donated to Michael's Cause, we were able to present a check to Father Michael Chichon in the amount of $2500 to help keep the pantry stocked in the upcoming weeks. We want to thank Linda D' Auria Petrocelli and Michelle Petrocelli for making us aware of this very worthwhile cause. We would like to thank all of you for once again helping Michael's Cause in order to allow us to help the community during this very tough time
---
Upcoming events
Check back soon for more upcoming events.
---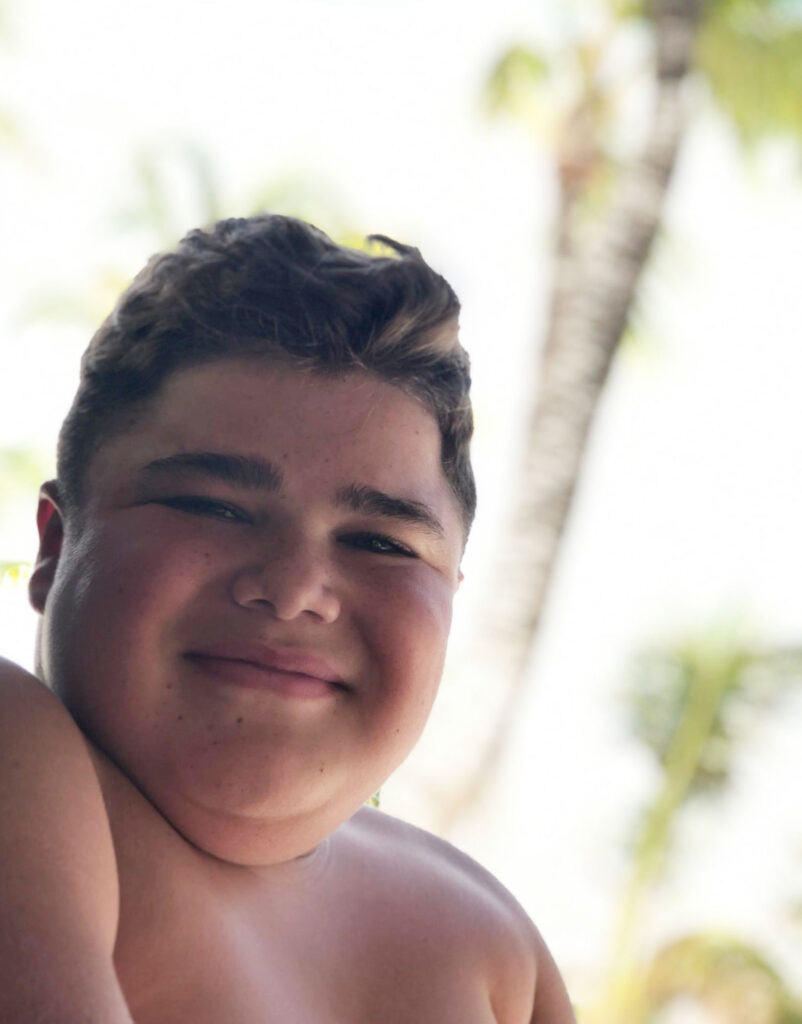 Thank you to our sponsors, donors and volunteers for supporting Michael's Cause.
Help our fight against Duchenne Muscular Dystrophy